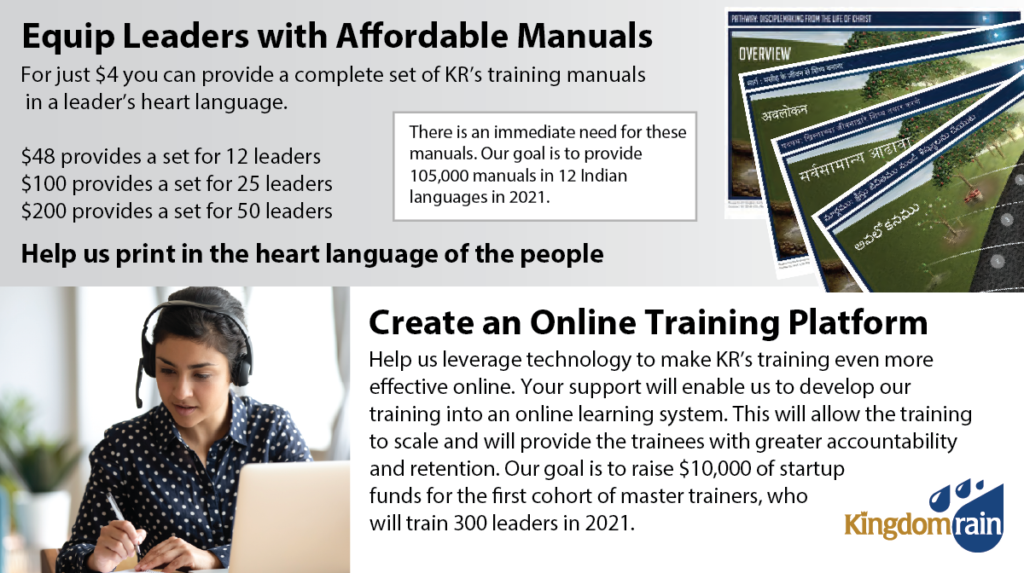 Donate Now
Kingdom Rain, Inc, is a non-profit 501(c)(3) organization. All donations are tax deductible. We rely on the gifts of regular, ongoing ministry partners.
---
Donating Online
Donating online is safe, fast, and easy.
Efficiency
Kingdom Rain is a lean operation with an A rating. Here are the efficiency numbers for fiscal year 2015.
Program Percentage: 84%
A charity's Program Percentage is the percentage of its cash budget it spends on Programs relative to Overhead (Fundraising and Management & General Expenses)
Cost to raise $100: $12
Cost to Raise $100 signifies how many dollars a charity spends on Fundraising to raise each $100 of Contributions.
Donating by Mail
Checks payable to:
Kingdom Rain
PO Box 19063
Baltimore, MD 21284